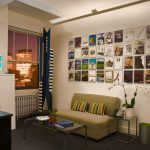 The Super, the Managing Agent, the Building Contractor and the rest of the team at 401 Broadway were all extremely helpful and responsive during my move and throughout my space renovation. My new, loft-like office, the absolutely stunning views and the vibrant neighborhood fuel my creative juices. I couldn't have asked for a better place to base my design business.
— Nina Eisenman,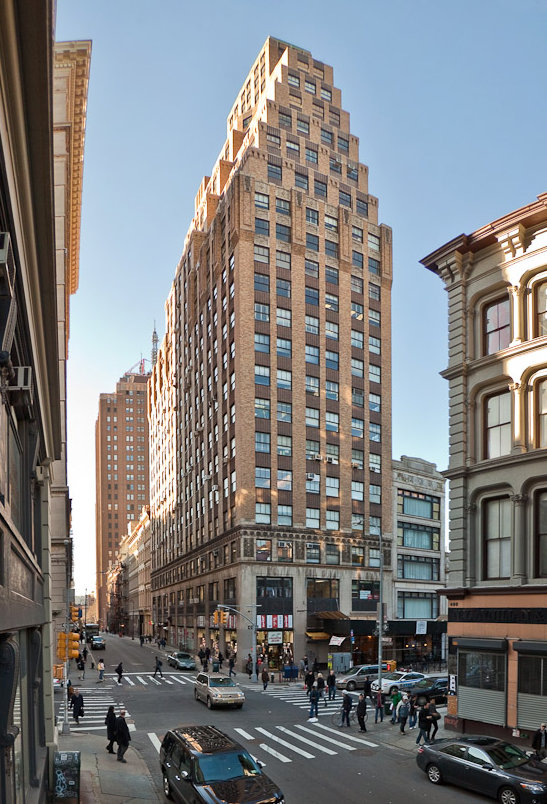 401 Broadway was designed by renowned architecture firm, Jardine, Hill & Murdock, and constructed in 1929-1930 — just as the Empire State Building was making its home in Herald Square.
Similar in look and feel, both 401 Broadway and the Empire State Building boast Art Deco details; both were centers of commerce back in the 20's and 30's — and continue to be today.
401 Broadway is a 335-foot-high tower located on the Northwest corner of Broadway and Walker Street, with loft-like professional spaces. Many offer 360-degree, wrap-around views that capture uptown and downtown Manhattan, the Empire State Building, the Hudson River and many of the city's celebrated bridges.
As it's located in the Tribeca East Historic District, 401 Broadway is a contributing building in the landmark district. Its style, scale, materials, and details are among the significant features that contribute to the architectural and historic character of the district. Lovingly restored, the building's lobby is reminiscent of days gone by, with charming architectural motifs and details that offer a warm welcome to tenants and guests alike.
As a professional, you're in good company as a tenant at 401 Broadway. With the bustling, creative setting of Tribeca as your backdrop, the building is well suited for design, fashion and entertainment professionals, as well as creative services firms, law firms and financial services firms. Its many amenities include:
Variety of spaces, built to suit or as-is
Attended lobby, 24 hours a day, 7 days a week
USPS mailbox in lobby
Modern fixtures
Verizon FiOS® Internet
Easy access to all subway lines
Financial district and SoHo within a short walk
You'll find 401 Broadway anything but typical — it's a charming loft building with service that sets the stage for professionals to work, create and grow.
For more information, contact Building Manager, Fanny So (212) 226-8363.
401 Broadway is owned and managed by 401 Broadway Building, LLC.